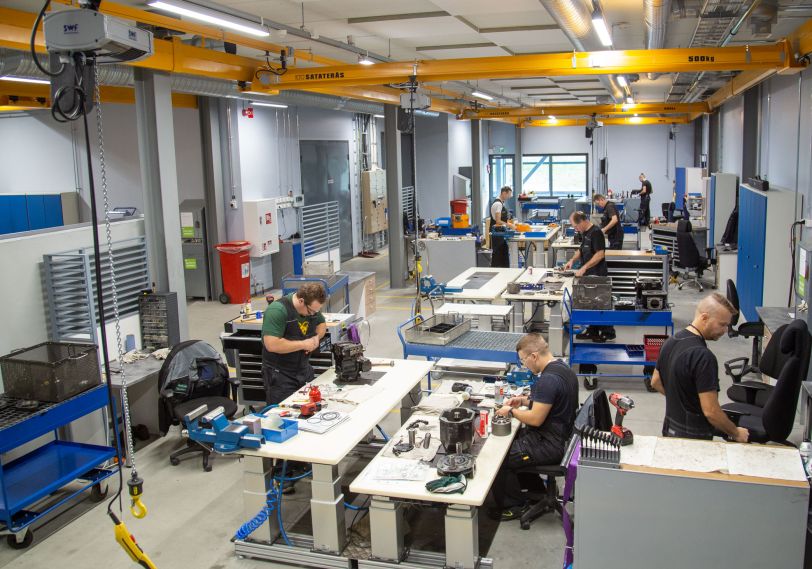 Hydraulics service at the forefront of domestic development
Koneosapalvelu has developed the facilities and operations of hydraulics repair shop with determined work and considerable investments in recent years. Our Vilppula-based hydraulics repair shop and warehouse received completely new premises in 2020. In addition, the equipment, special tools and test drive units for pump and motor as well as valve and cylinder maintenance have been renewed.
We have also invested in personnel training and the development of the quality system. The investments have brought us the quality certificates of the world's leading hydraulics manufacturers. As an official service partner of the top brands, we are able to utilize fast deliveries of spare parts, product support, databases and training offered by the manufacturers. Below you can read more about the certifications of our hydraulics service with Bosch Rexroth and Parker.
Bosch Rexroth Certified Excellence Service Partner
Koneosapalvelu became the first hydraulics service in Finland to meet the requirements of the Bosch Rexroth Certified Excellence Service Partner – Repair Center concept in 2021. As a service partner of Bosch Rexroth, we offer qualified technical and after-sales support for Bosch Rexroth products and solutions. We provide a comprehensive range of different services, from spare parts and repair services to field maintenance and condition monitoring. We ensure the reliability, energy efficiency and performance of the hydraulic equipment.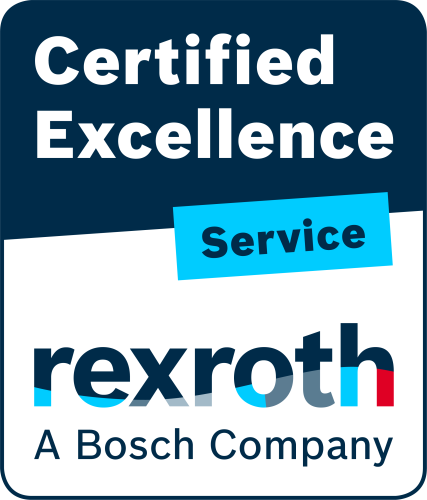 Parker Authorized Repair Center
Parker Hannifin has granted Koneosapalvelu the status of Authorized Repair Center of Parker HPD (hydraulic pump division) in 2016. The Parker service certificate has brought us special expertise of Denison GOLD CUP® pumps used in industrial applications.
Our hydraulics repair shop also has Parker Distributor Mobile Technology Center status. Parker MTC means special expertise in the design and manufacturing of Parker directional valves and IQAN control systems for heavy equipment. We deliver and refurbish complete hydraulic systems with valves, cylinders and other components.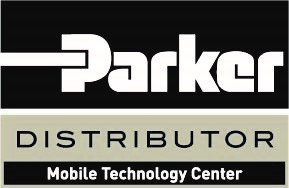 Reconditioned replacement parts
In case of hydraulics service, there are two alternative ways to work
1) We repair the customer's own component back to the customer's own use.
2) We deliver a fully reconditioned component, a so-called replacement part directly from our warehouse, and in exchange we take the customer's broken component to be refurbished for the next user.
We recondition e.g. hydraulic pumps, motors, valves and cylinders. Our range of reconditioned hydraulics components can be seen in our product catalog: