What makes Vahva so strong?
The structure is strong and durable as the grapples are manufactured from high-strength structural steel. Furthermore, the spikes of all of the E models in the C and KC line are made of HARDOX 400 wear- and abrasion resistant steel. This ensures that the spikes can handle wear and tear even in challenging use, such as in chippers and excavators. The KC line (grapples for use with excavators) have reinforced HD jaws included in the standard delivery from size class 36 upwards.
All of our grapples (except 15 and 21) have two reaction links, which means that the mechanics are symmetrical and torques have been minimised. This enables the structure to withstand wear better than the single-reaction-bar grapple solutions on the markets.
Jaws optimised for handling wood 
The shape of the grapple's jaws has been fine-tuned over the years so that they sink into the log pile as efficiently as possible. Special focus has been placed on the effectiveness of the jaws in handling pulpwood. When being lifted, the logs straighten out easily thanks to the structure of the jaws and bottom of the frame in addition to a suitable compression force. The clearing between the closing tips of the jaws is as small as possible, which improves the gradability of the various log sizes and reduces the build-up of soil in the load.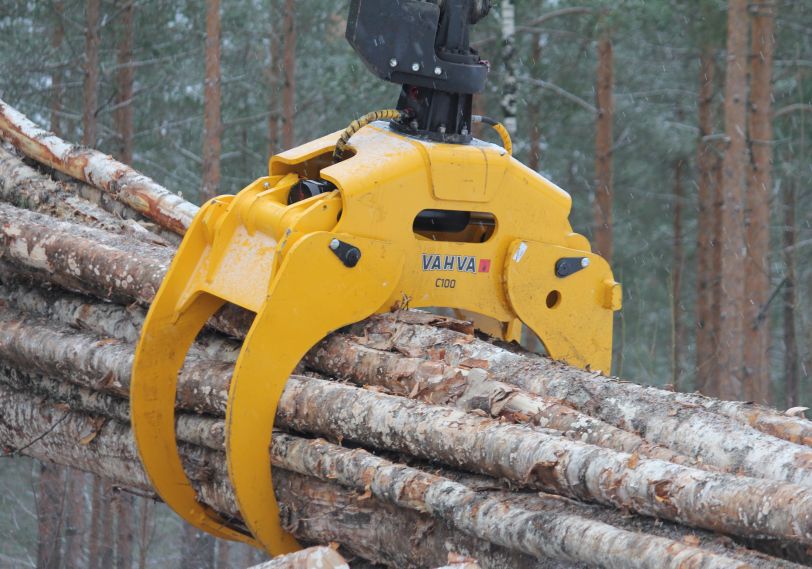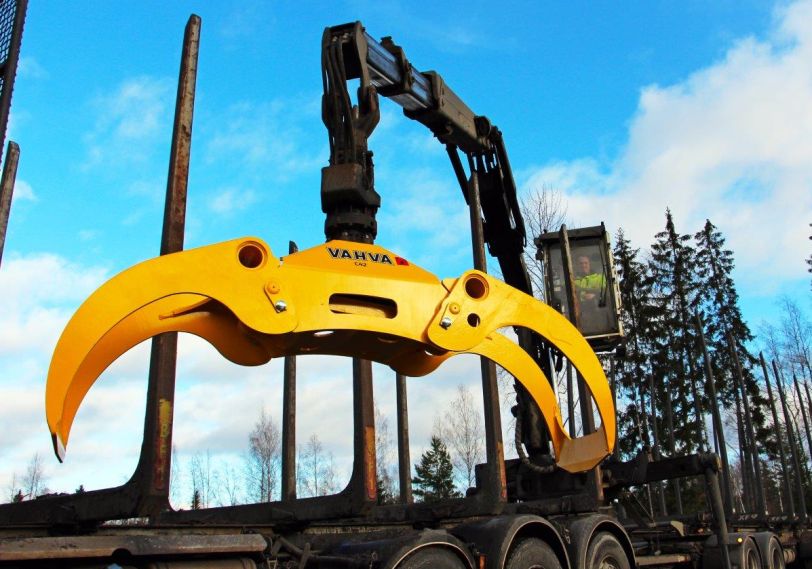 Alternatives for different uses and machines
During their more than 40-years manufacturing history, Vahva grapples have established their strong position as a reliable equipment for forwarders, but in the range of almost 50 models, there is a suitable Vahva grapple also for trucks, excavators, chippers, material handling machines, agricultural tractors, and industrial use. In the Vahva range, you can find grapples in size classes 15-100.
In the latest model renewals, the larger sizes of modern forestry machines and timber trucks as well as the requirements of material handlers in the terminal use have been taken into account.
Selection guide for Vahva models*
B15
Tractors, industrial applications, trucks
C21
Small forwarders, trucks
C42
Large forwarders, timber trucks, chippers
C46
Large forwarders, timber trucks, industrial applications
*An indicative recommendation. Ask our sales team for more details.