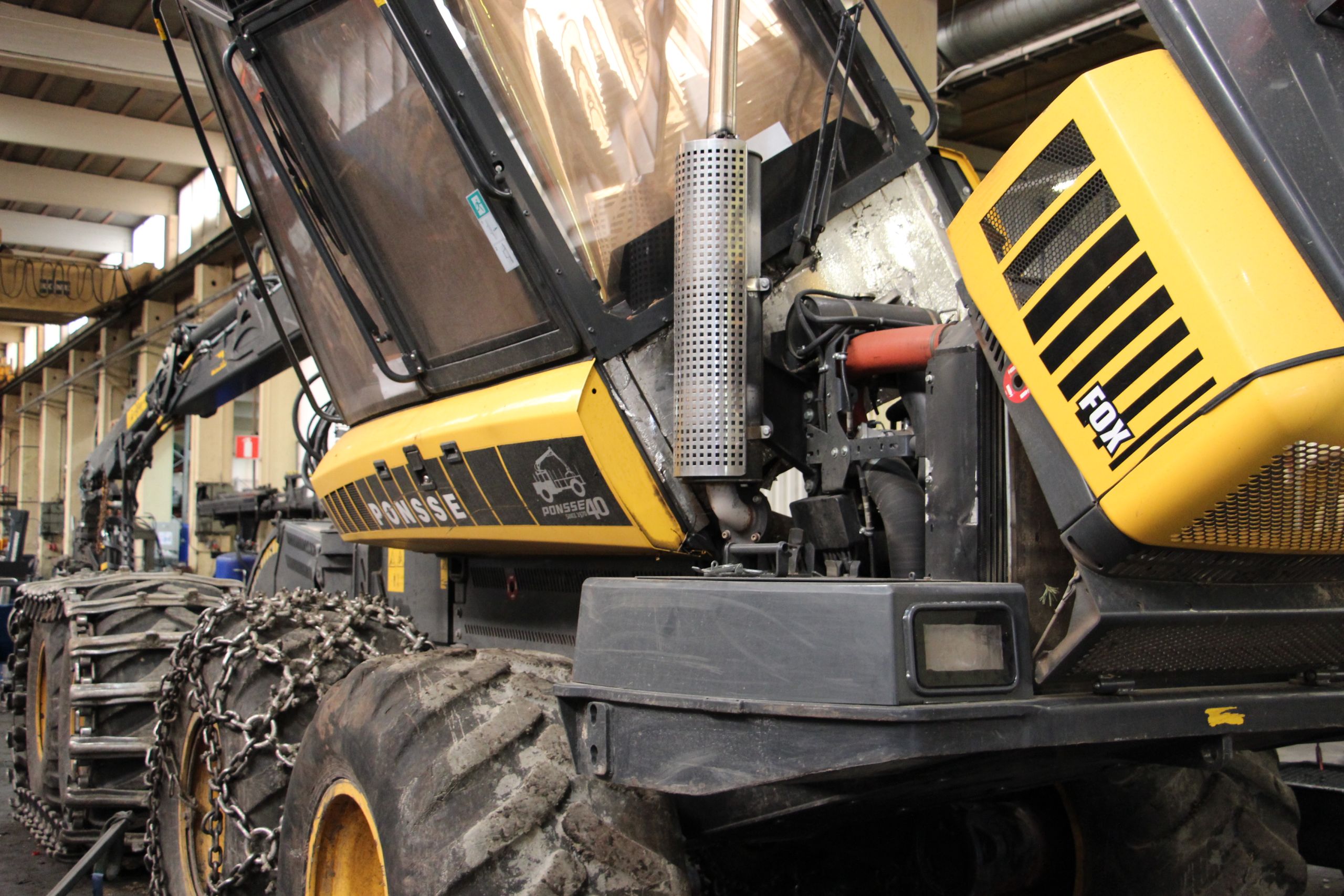 Our heavy machinery repair shop (Teollisuustie 16, Vilppula) specializes in the maintenance and repair of forest machines and timber cranes. We repair all brands of forest machines, e.g. John Deere, Timberjack, Ponsse, Komatsu, Valmet, Logset.
We carry out all kinds of work, from basic maintenance to demanding repairs. Our highly flexible service minimizes machine downtime. Our own workshop supports the heavy machinery repairs in a unique way; we are able to perform the machining, welding and grinding required quickly according to the customer needs. We also have a wide selection of spare parts and reconditioned components in our own warehouse, so the part needed for the repair can often be found without delay.
The contact person for heavy machinery repair shop:
Mika Aliranta, tel. +358 50 553 7226.
The heavy machinery repair shop is also supported by our own unit specialized in the power transmission of forest machines. At the transmission repair shop, we recondition swing drives, gearboxes, back ends, differential gears, bogie housings, wheel hubs, axles, middle joints and Clark transmissions of forest machinery.
In addition to forest machines, we repair and service other heavy equipment and their accessories, such as mobile chippers and crushers, excavators, timber trucks, gravel trucks, grapples, rotators, cylinders and other hydraulic components of heavy equipment.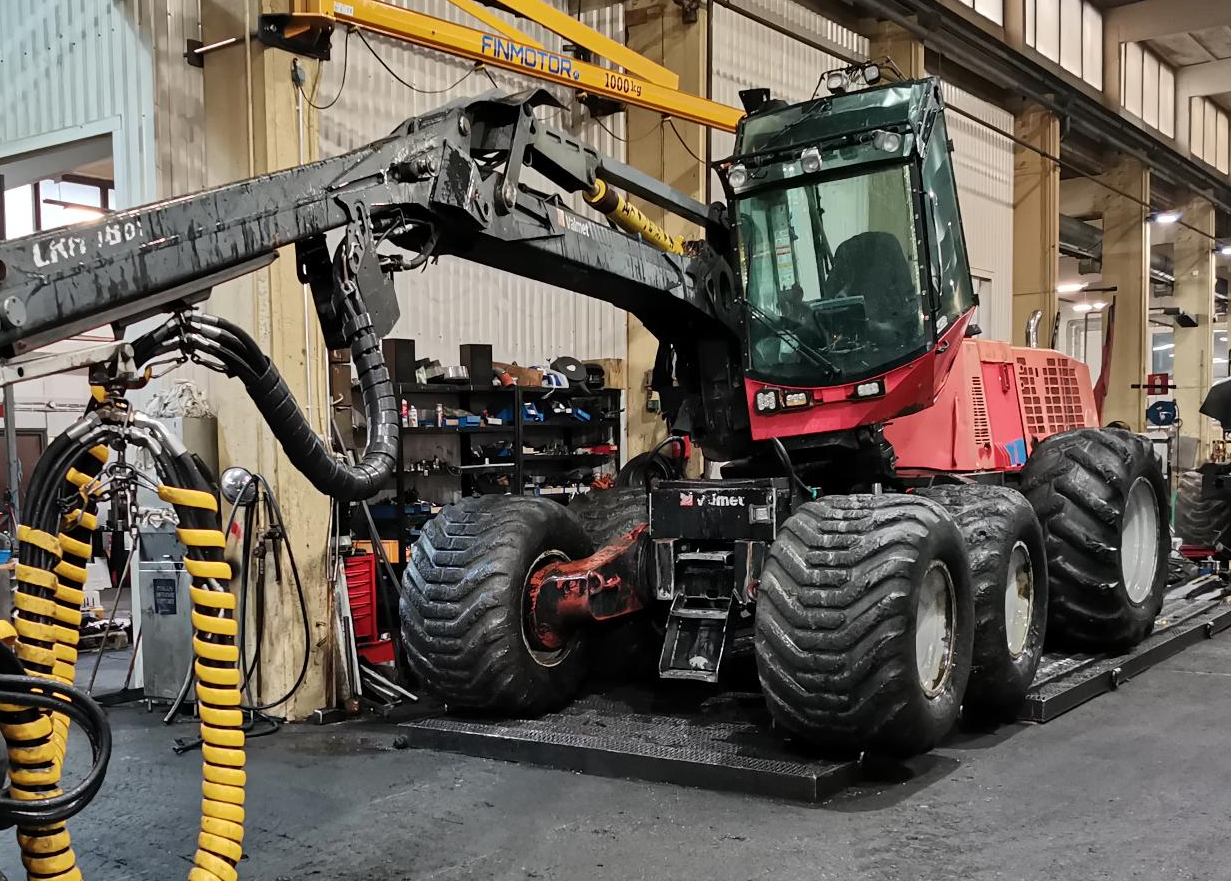 We dismantle the most popular forestry machine models into spare parts at our heavy machinery repair shop. We recondition some of the parts dismantled in compliance with out replacement part concept, while other parts are sold without reconditioning.
We buy used forest machine components, e.g. gearboxes, back ends and hydraulic pumps, as well as complete forest machines that can be dismantled.
Purchase and sale inquiries for dismantled parts:
Juha Kuukka, tel. +358 40 191 7160 
Sami Lampinen, tel. +358 44 775 0116
The selection of dismantled parts can be seen in our product catalog online: