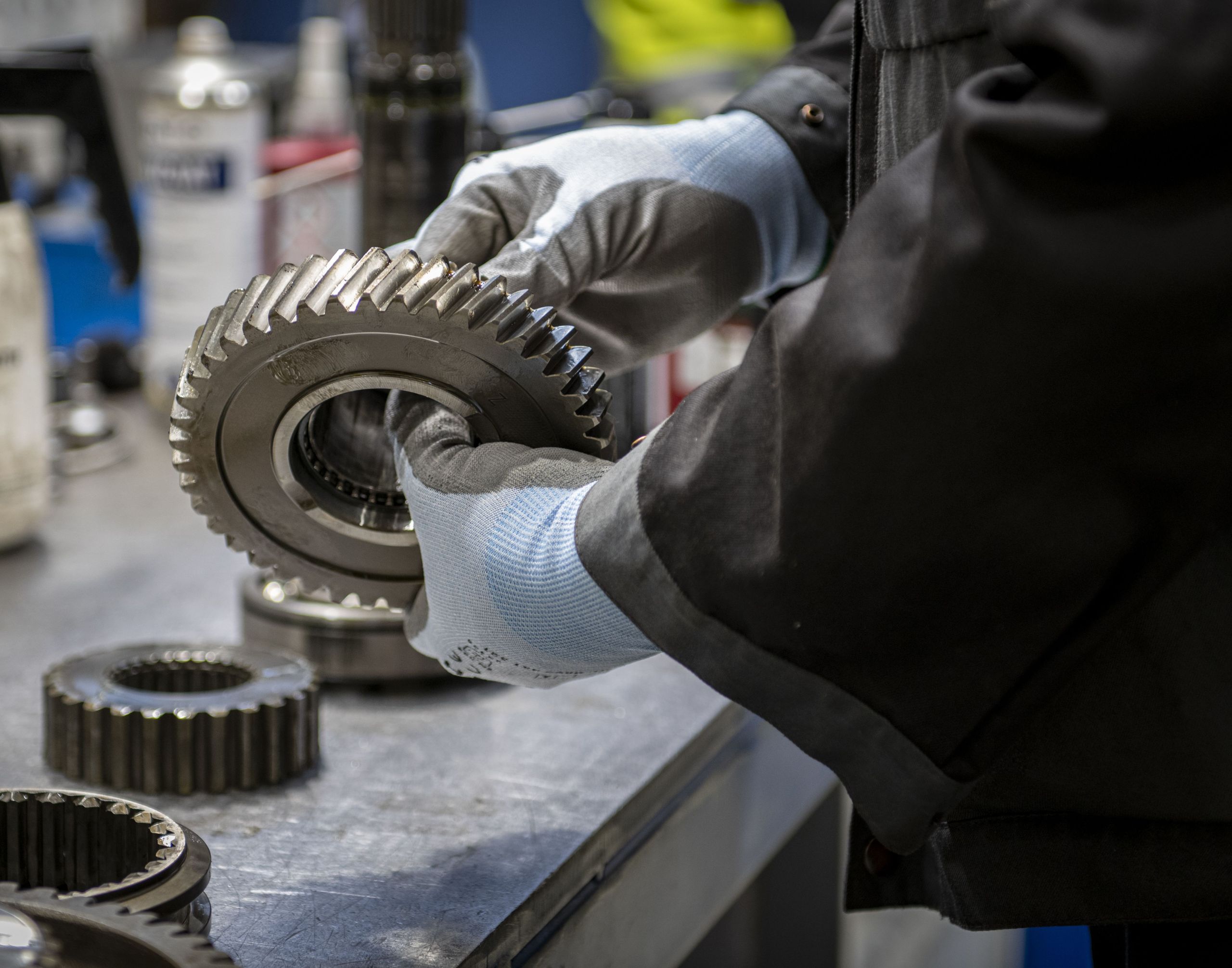 At the transmission repair shop, we recondition swing drives, gearboxes, back ends, differential gears, bogie housings, wheel hubs, axles, and middle joints of forest machinery. We also recondition Clark transmissions, which are used in, for example, lift trucks in addition to forest machines. We test drive all reconditioned Clark transmissions.
Based on the customer's wishes and the installer's estimate, we decide on a case-by-case basis whether original spare parts, spare parts manufactured or reconditioned by Koneosapalvelu, or a combination of them will be used. The parts used, the work done and the results of the test drive are always documented in our system. The reconditioning of power transmission components is supported by our own workshop, where we do the necessary machining and welding.
You can also offer used forest machine transmission components to us! We buy repairable components for reconditioning, e.g. gearboxes and back ends.
The contact person for the transmission repair shop:
Sami Lampinen, tel. +358 44 775 0116
Reconditioned transmission parts online
A reconditioned component directly from our stock is an inexpensive and quick way to repair a broken machine. We grant a six-month warranty for reconditioned parts. The stock selection of spare parts is introduced in our online product catalog. In the catalog you can conveniently find e.g. NAF back ends and gearboxes with LOK product codes.