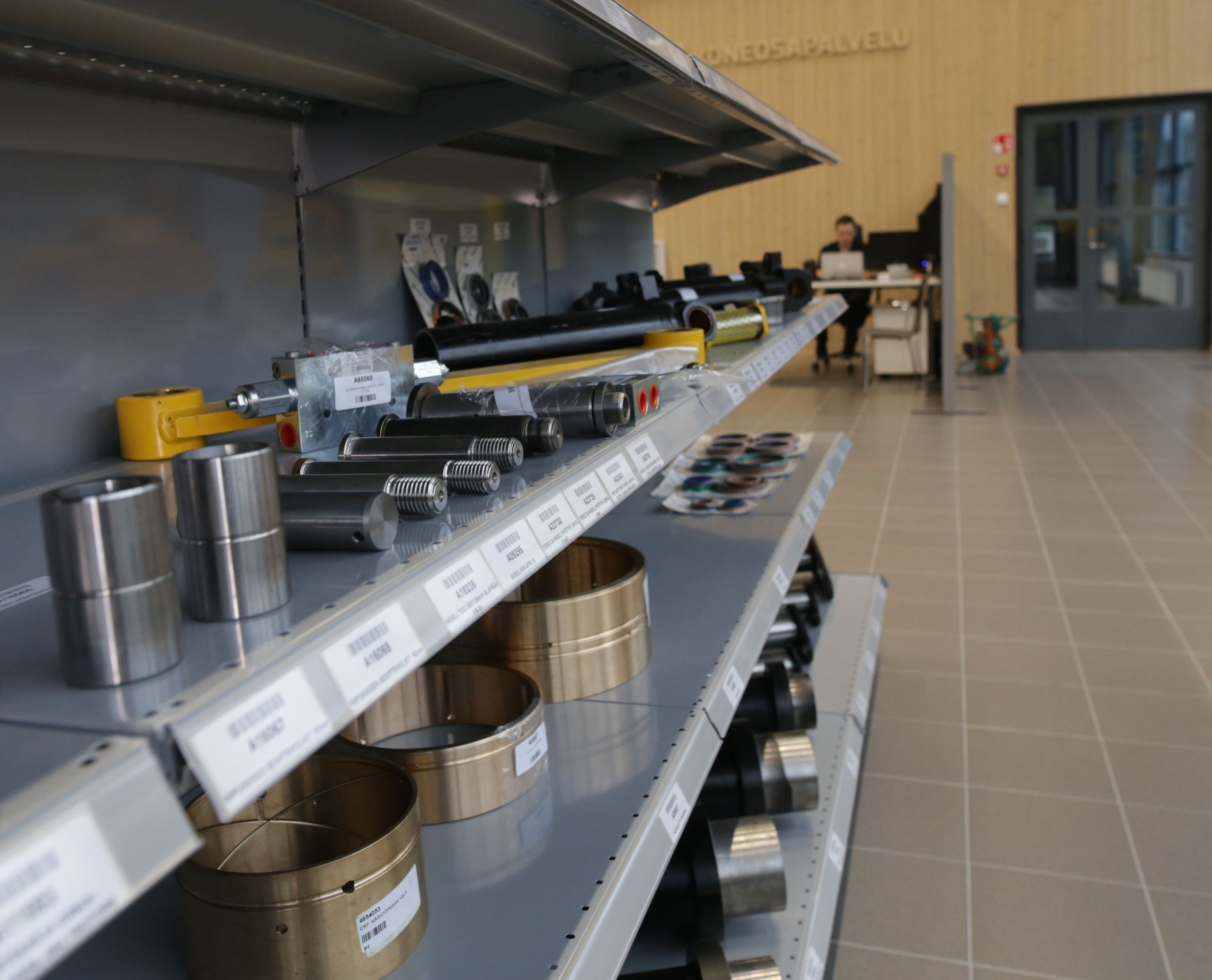 Over the decades, we have collected information from our customers about the wear and tear of parts and development needs to support our own product design and production. Our goal is to offer the most requested parts for the most common forest machine models. We grant a 12-month warranty for the spare parts we manufacture. Our product range includes e.g. gearwheels, slewing ring bearings, cylinders, racks, pillars, extensions, shafts, pivot pins, seals and much more.
We have always aimed to help our customers to keep even older machinery working at reasonable costs. Listening to customer needs, we look for a suitable component fast and flexibly from our extensive sourcing network, if the product is not part of our own manufacturing program. As an alternative to new spare parts, we also have used parts for forest machines in our warehouse.
Our heavy machinery repair shop in Vilppula is an authorized service point for Hiab (Loglift/Jonsered), Kesla and Mesera timber cranes. We also sell spare parts for loader cranes. Turn to our experienced spare parts sales when you want to keep the machines running!
Koneosapalvelu and John Deere Forestry have jointly launched the John Deere Forestry Classic Parts product program for cut-to-length forest machines. John Deere Forestry Classic Parts are original John Deere spare parts for series whose production ended more than 15 years ago. Koneosapalvelu warehouses Classic Parts in Finland and sells parts to John Deere Forestry dealers in Europe and to end-customers in Finland.
The parts have a limited product warranty and availability because the parts fit machine models whose production has ended. The goal of the Classic Parts product program is to extend the machine life cycle by ensuring fast and easy parts services for aging machinery. The selection is regularly updated with the development of machine models and customer feedback.
You can see the John Deere Forestry Classic Parts in the product catalog:
We are the distributor of the original Expander System pivot pins in Finland. Lug wear is a common problem with all machinery. Repairs involve a costly, time-consuming process with significant downtime and must be repeated several times over a machine's life. With the Expander System, the repair can be carried out directly in the worn mountings without welding and line boring – a permanent solution to lug wear. Expander has suitable pivot pins for all machines and applications.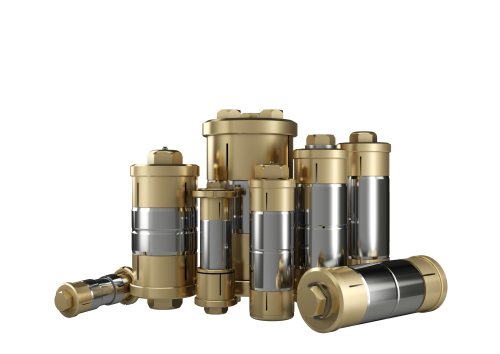 How can we help?