Harvester bars, saw chains and accessories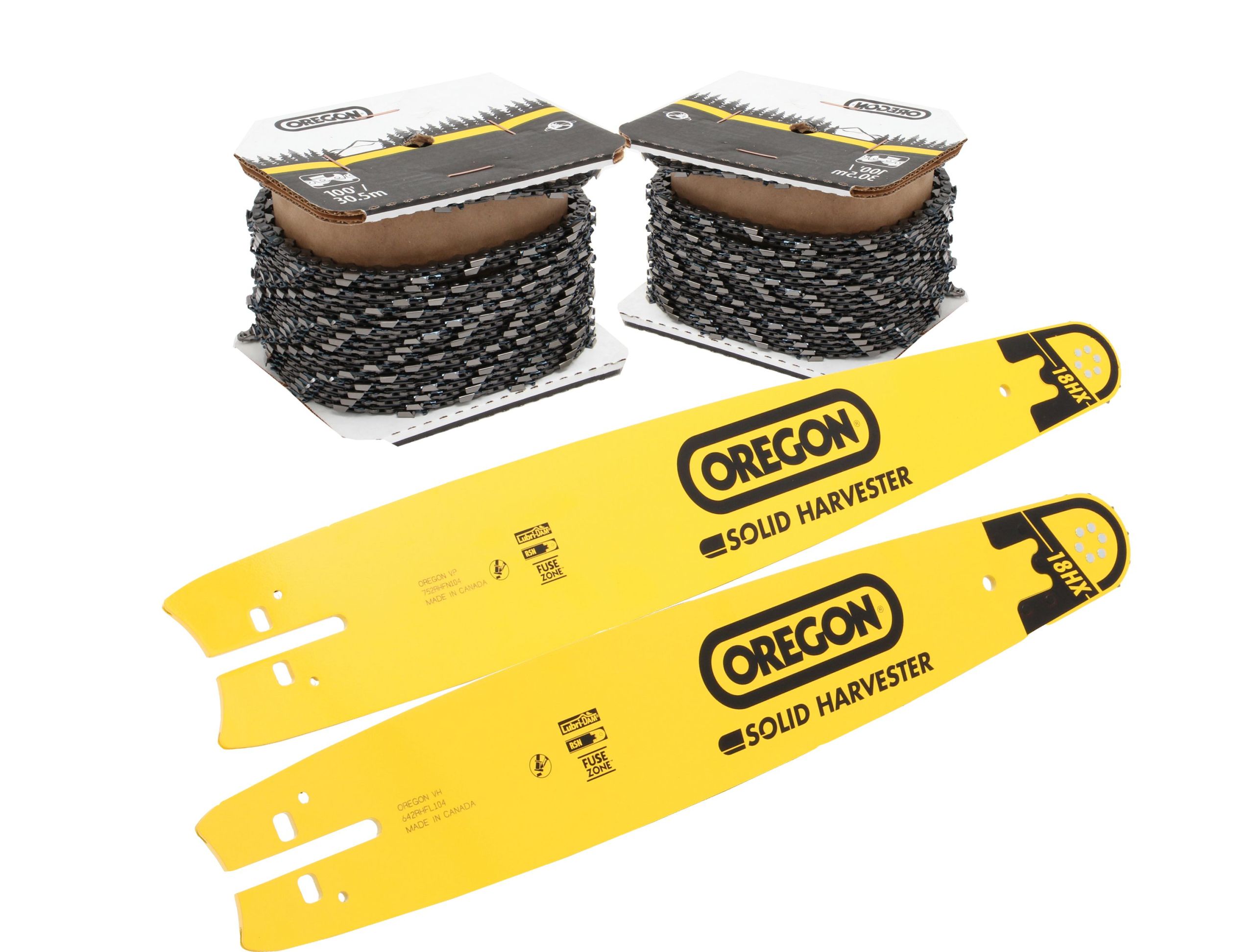 Complete your harvester's performance and efficiency with quality Oregon guide bars and saw chains. Koneosapalvelu is the official distributor of Oregon harvester products in Finland. When you need harvester bars and saw chains for professional use, ask for a quote directly from us.
In our wide range of harvester bars, you can find the most common lengths and types of guide bars:
solid-nose
replaceable sprocket nose
stump spray sprocket-nose
Oregon has committed to delivering faster, stronger, and longer-lasting cutting systems for the most demanding harvesters. Harvester product range includes e.g. popular Oregon SpeedMax XL .404 guide bars as well as .404" 19HX and 18HX saw chains.
Speedmax XL brings the unparalleled strength and speed with the guide bar designed to out-perform in the harshest conditions. Featuring best-in-class cutters and optimized for highly challenging jobs, the harvester family of 18/19HX saw chain delivers maximum cutting efficiency while minimizing the downtime.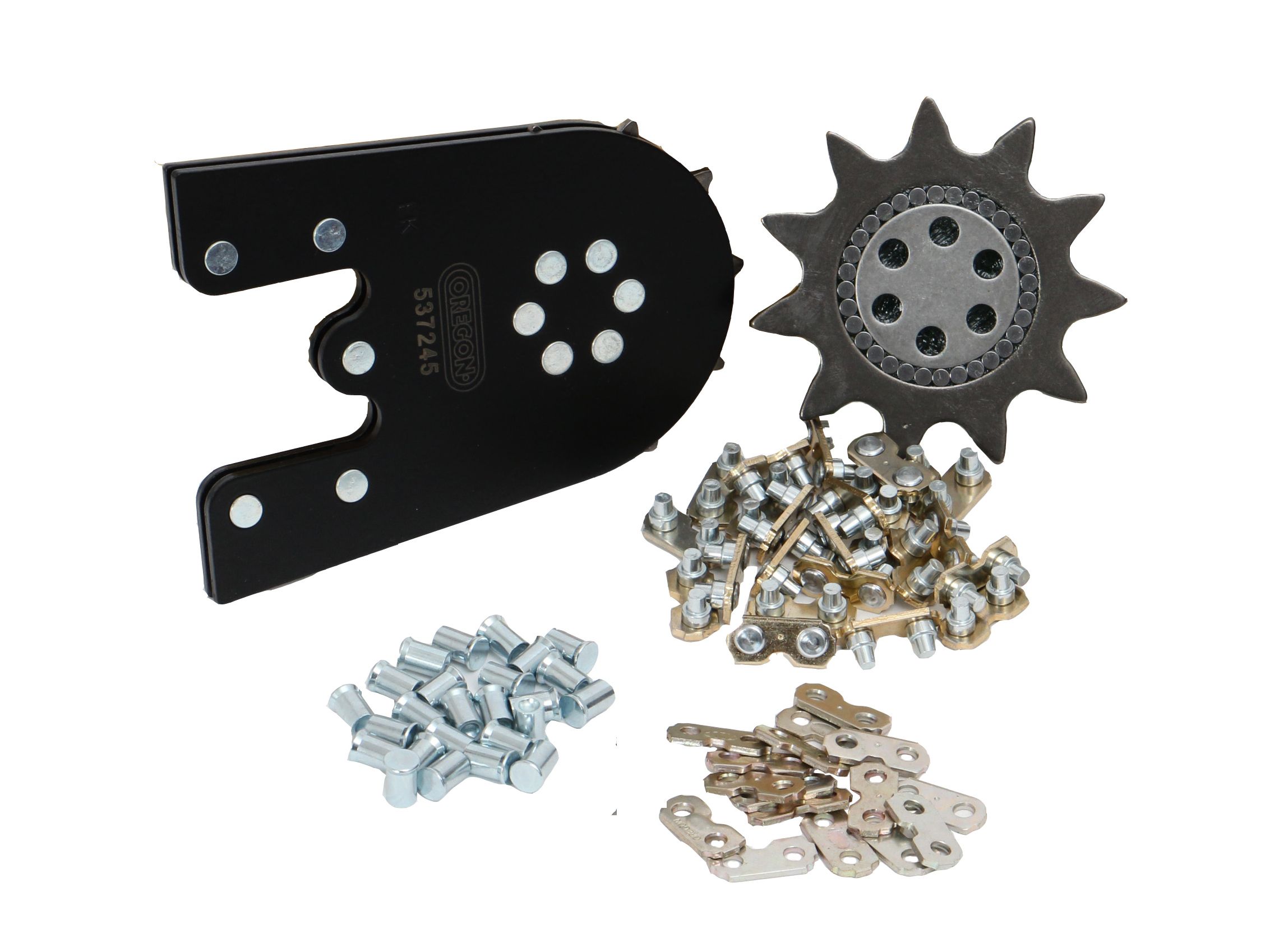 Ensure the working efficiency of your machine by keeping the guide bars and chains in good condition. We have high-quality Oregon consumables: sprocket noses, drive sprockets, sprocket shims, chain links. In addition to accessories, our selection includes tools and maintenance equipment: chain breakers, chain rivet spinners and chain sharpening equipment.
You'll find complete product information about Oregon harvester products here.
Our product range also includes marking colors for harvester use. Of the glycerin- and glycol-based marking colors, blue and red colors are available in 10-liter jugs. Frost resistance of colors -30-35 degrees celsius. Colors are made in Finland.
Automatic saw chain sharpening machine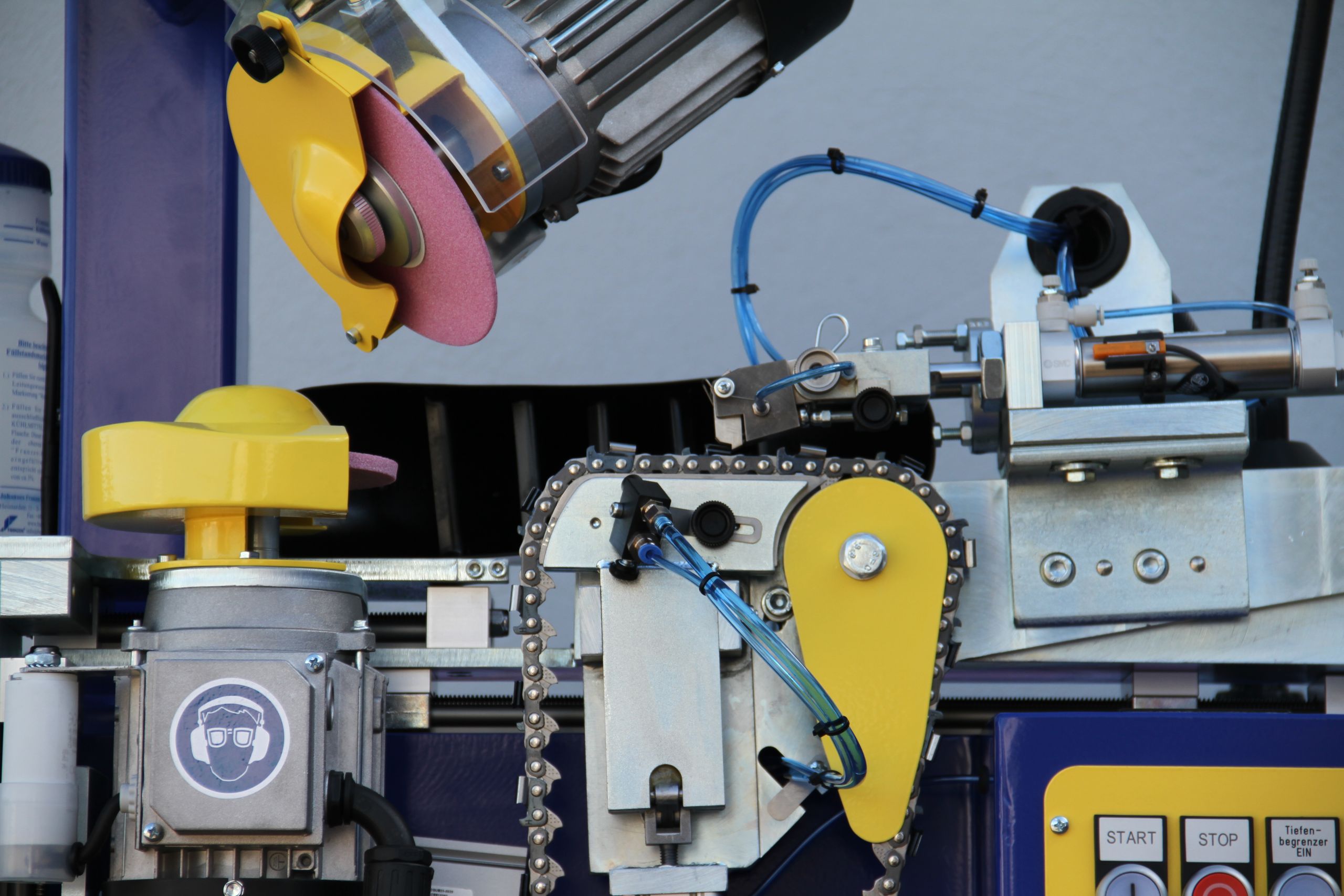 Experience the German precision! The automatic chain sharpener Franzen SA6 carries out all the motion sequences required to sharpen a chainsaw chain independently and without the need for monitoring. The scanner head detects right and left teeth and even faulty or missing teeth and sharpens them accordingly or switches off automatically to avoid damage to the chain. The depth gauge is sharpened in the same step. The integrated air/water cooling prevents the chain from overheating and turning blue.
The chain sharpener Franzen SA6 sharpens automatically all types of saw chains such as: 1/4″, .325″, 3/8″, 3/8″, .404″. It also sharpens sawmill and special chains.
Koneosapalvelu represents Franzen products in Finland. Ask us for more information!
How can we help?